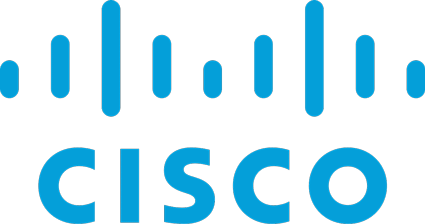 Delivering Strategic Solutions for Cisco Customers
Zenoss is a strategic Cisco partner working closely with Cisco leadership, sales and technology groups to deliver on the shared vision of service assurance for enterprise customers and service providers. Our common goal is to provide enterprises and service providers a solution that ensures reliable IT service delivery through monitoring automation, relationship modeling, adaptive dependency discovery and real-time impact and root-cause analysis.
Our truly unique partnership enables us to provide Cisco Unified Computing System (UCS), Cisco Application-Centric Infrastructure (ACI), and Cisco Network Functions Virtualization Infrastructure (NFVI) management solutions that unify monitoring and analytics for all Cisco and non-Cisco data center and cloud environments.
Zenoss for Cisco UCS
Zenoss is a Cisco OEM partner, developing and supporting the software that is labeled Cisco UCS Performance Manager (UCSPM). UCSPM is deployed in thousands of customer environments, delivering performance and capacity visibility for the UCS Unified Fabric and select converged infrastructures in small, medium and large enterprise IT environments. Zenoss provides UCS monitoring solutions that unify monitoring of all of the components in the Cisco UCS stack. Learn More...
Zenoss for Cisco ACI
Zenoss builds on the foundational ACI management elements to complete the picture by extending unique unified monitoring and analytics capabilities in dynamic ACI environments. Learn More...
Zenoss for Cisco NFVI
Cisco NFVI solutions allow customers to build highly efficient private cloud environments. For customers deploying Cisco NFVI, Zenoss provides extended monitoring and analytics capabilities. The standard Cisco NFVI deployment includes UCS servers, Nexus top-of-rack switches, the Cisco OpenStack distribution, Cisco VIM software, and Zenoss. Learn More…
Zenoss for Cisco Managed Services
Zenoss supports Cisco's managed services for data centers, delivering integrated service assurance for cloud and managed services solutions focused on service providers and large enterprise customers.
Partner With Us
become a partner
Interested in becoming a partner?
Join the Zenoss Partner Network today.
partner portal login
Already part of the Zenoss Partner Network?
Log in to the Zenoss Partner Portal.