Experienced Leadership. Enterprise Ready.
The Zenoss management team brings together years of experience and executive leadership in enterprise hardware, software and IT services. These well-seasoned executives foster collaboration, empower teams, and promote a culture that values people and creates customers for life.
Rama Vykunta
VP Engineering & Ops
Ani Gujrathi
Chief Technology Officer
Trent Fitz
Chief Marketing Officer
Greg Stock
Chairman & CEO
Pritesh Upadhyay
Chief Revenue Officer
Marc Georg
VP Customer Success
Mike Nicholas
VP Customer Service
Greg Stock
Chairman & CEO
Trent Fitz
Chief Product Officer
Blair Duncan
Chief Financial Officer
Rama Vykunta
VP Engineering & Ops
Marc Georg
VP Customer Success
Mike Nicholas
VP Customer Service
Taylor Rhodes
Applied Systems
Thomas Jennings
Summit Partners
Jonathan Perl
Boulder Ventures
Don Rainey
Grotech Ventures
Mitch Mumma
Intersouth Partners
Greg Stock
Zenoss

Taylor Rhodes
Applied Systems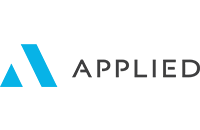 Thomas Jennings
Summit Patners

Jonathan Perl
Boulder Ventures

Don Rainey
Grotech Capital Group
Mitch Mumma
Intersouth Partners

Summit Partners
Summit Partners is a growth equity firm that invests in rapidly growing companies. Founded in 1984, Summit has raised nearly $15 billion in capital and provides equity and credit for growth, recapitalizations, and management buyouts. Summit has invested in more than 350 companies globally in the technology, healthcare and other growth industries. These companies have completed more than 125 public offerings, and in excess of 130 have been acquired through strategic mergers and sales. Summit Partners has offices in Boston, Palo Alto, London and Mumbai.
Whether Summit Partners takes a minority or majority ownership position, their approach is the same. They view themselves as a growth investor that provides strategic and operational guidance to help proven, existing management teams reach their companies' full potential.
Grotech Ventures
Founded in 1984, Grotech Ventures is one of the country's leading venture capital and private equity firms with a track record of helping to build successful companies. Grotech is focused on early- and growth-stage information technology investments and later-stage health care and consumer investments. Led by an experienced team of operating and private equity professionals, Grotech seeks investments where the combination of its financial backing, domain expertise, industry relationships, and operating experience will accelerate growth. The partnership manages $1 billion in committed capital from offices in Maryland and Virginia.
Intersouth Partners
Intersouth Partners is one of the most active and experienced early-stage venture funds in the Southeast, having invested in more than 80 private companies over the last twenty years. Founded in 1985, Intersouth manages more than $775 million in seven venture capital limited partnerships, making it the largest venture capital fund in North Carolina and one of the largest in the Southeast.
Based in Durham, North Carolina and Reston, Virginia, Intersouth Partners seeks a broad range of investment opportunities in the information technology and life sciences sectors. Our experienced team has full-cycle experience in the complex matters associated with investing in fledgling companies, including management team development, technology assessment and transfer, corporate partnering and successful exits.
Boulder Ventures
Boulder Ventures, Ltd. identifies exceptional entrepreneurs building market-leading technology companies and provides the funding, contacts and experience needed to succeed in today's highly competitive environment. We are dedicated to helping start-up, early-stage and emerging-growth companies.
The Boulder Ventures' team of professionals has over 100 years of collective experience in building successful businesses. Our portfolio companies have found that the combination of analytical, technical and interpersonal skills possessed by BV investment professionals are valuable resources not only for identifying and evaluating investments, but in assisting companies throughout their life cycle.