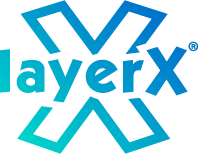 Comprehensive Support for Monitoring End-to-End Unified Communications Platforms
Combining the power and insight of Zenoss and LayerX, customers can utilize a single consistent dashboard to view all data within a unified communications environment, examine log files, collect NetFlow information, and monitor the entirety of their global IT infrastructures that support it.
With deep API integrations across both platforms, Zenoss and LayerX seamlessly provide IT operations with the visibility they need to support consistent performance quality across all business services.
Partner With Us
become a partner
Interested in becoming a partner?
Join the Zenoss Partner Network today.
partner portal login
Already part of the Zenoss Partner Network?
Log in to the Zenoss Partner Portal.